What a great day !
On December 17th, 2020 we received from the SwissLife Foundation for wealth of opportunities and future
for our latest project "tutoring"a check about € 5,000 !!
We say thank you very much !!!
With this generous donation we are able to help many more children.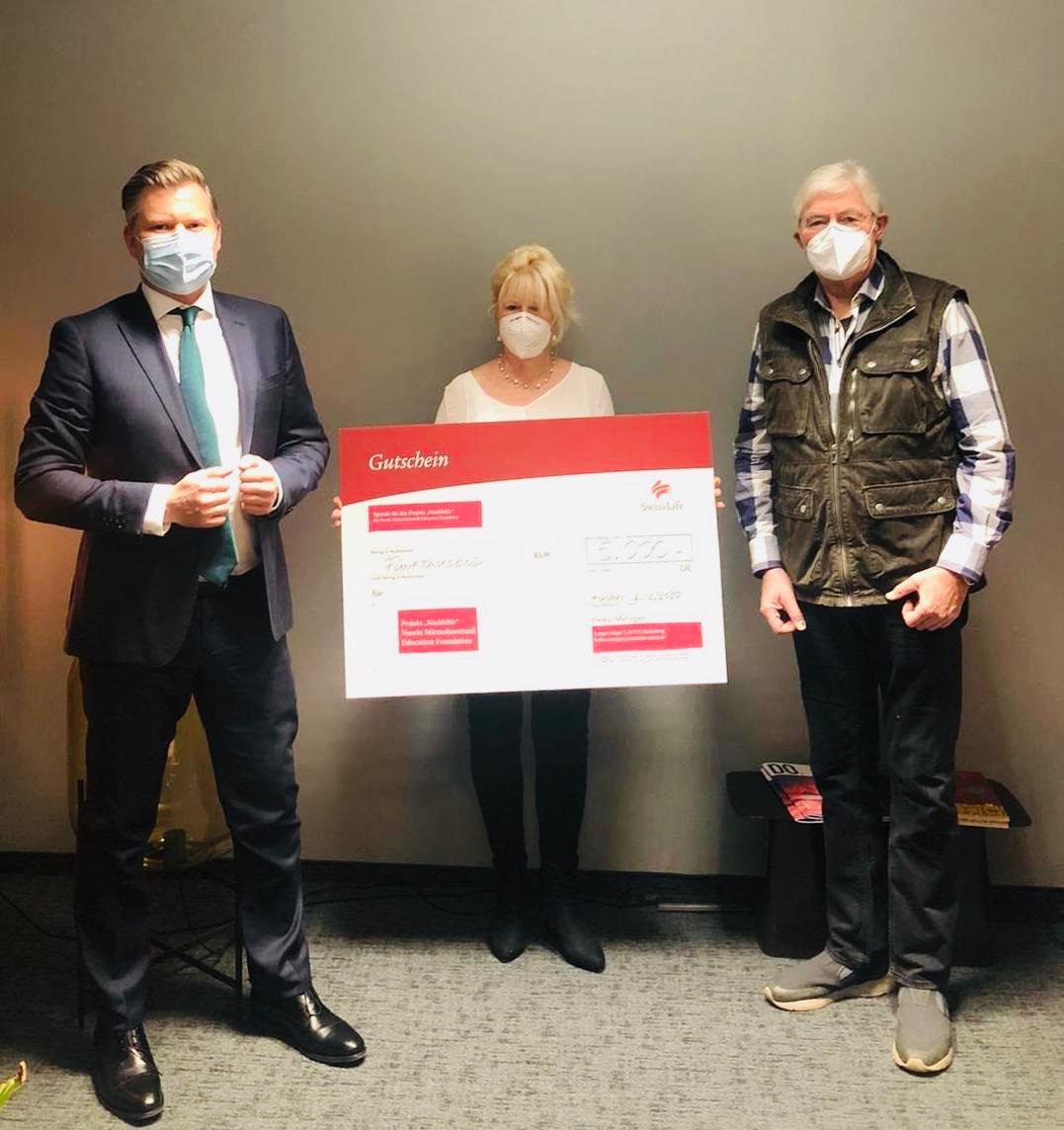 Dear visitor,
this website is under translation. Sorry, text is`nt allready translated now. We are working on to finish asap.
The foundation was created in line with the last wish of the founder Nasrin Mirmohammadi (Nasrin Westphal). The founder wanted to give underprivelidged teenagers, especially underpriveliged young women access to culture and education.
It is founded based on private capital provided by the founder and donation capital.
All capital can only be used for the means of educational promotion, in line with the purpose of the foundation.
All people working for the foundation are volonteers, they don't receive any salary or other financial compensation.
This way we ensure that all donations or other help is dedicated 100% for educational projects, benefitting pupils, students and apprentices.
This link provides more information on the current projects.
This links provides more information on the completed projects.
| | | |
| --- | --- | --- |
| | | |